Back at work today, for the first work day of 2020. I'm happily able to wrap up something that has been bumping along on my to-do list for months, which is great.
In my reflections over the past week or two, I've been realizing that I have been missing the journaling I used to do. I'm going to endeavour to write more in this blog as a way to pick back up on that practice again. No defined goals yet, but it starts with writing some posts here and there.
I found a great sketchnote today that highlights 4 kinds of leaders that create the future (full credit to Tanmay Vora for the sketchnote)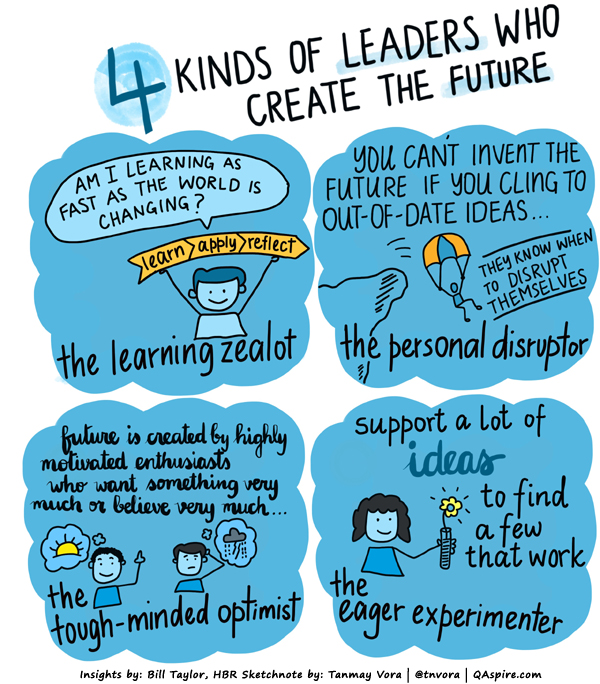 Of these, I'm definitely identifying the most with the learning zealot. There's a full post outlining these here on HBR.
https://www.jennyrhill.com/wp-content/uploads/2016/04/jrh-logo.png
0
0
Jenny R. Hill
https://www.jennyrhill.com/wp-content/uploads/2016/04/jrh-logo.png
Jenny R. Hill
2020-01-02 17:36:34
2020-01-02 17:36:37
2020: A very Mondayesque Thursday